A crucial milestone for Ohio's children is quickly approaching: the September 1, 2020, Step Up To Quality deadline. If you are a child care and early learning provider who accepts public funding you are required to have at least one star by this date, representing the quality you already provide to children.
Every child matters to us, so everything we do before September 1, 2020 matters, too. Action for Children is working to help you attain, maintain, and increase your SUTQ rating.
Our Progress So Far:
Action for Children is actively working to engage with every provider in Central Ohio that accepts public funding for children in their care. Our Service Delivery Area (SDA 9) includes Delaware, Fairfield, Franklin, Licking, Madison, Pickaway, and Union counties.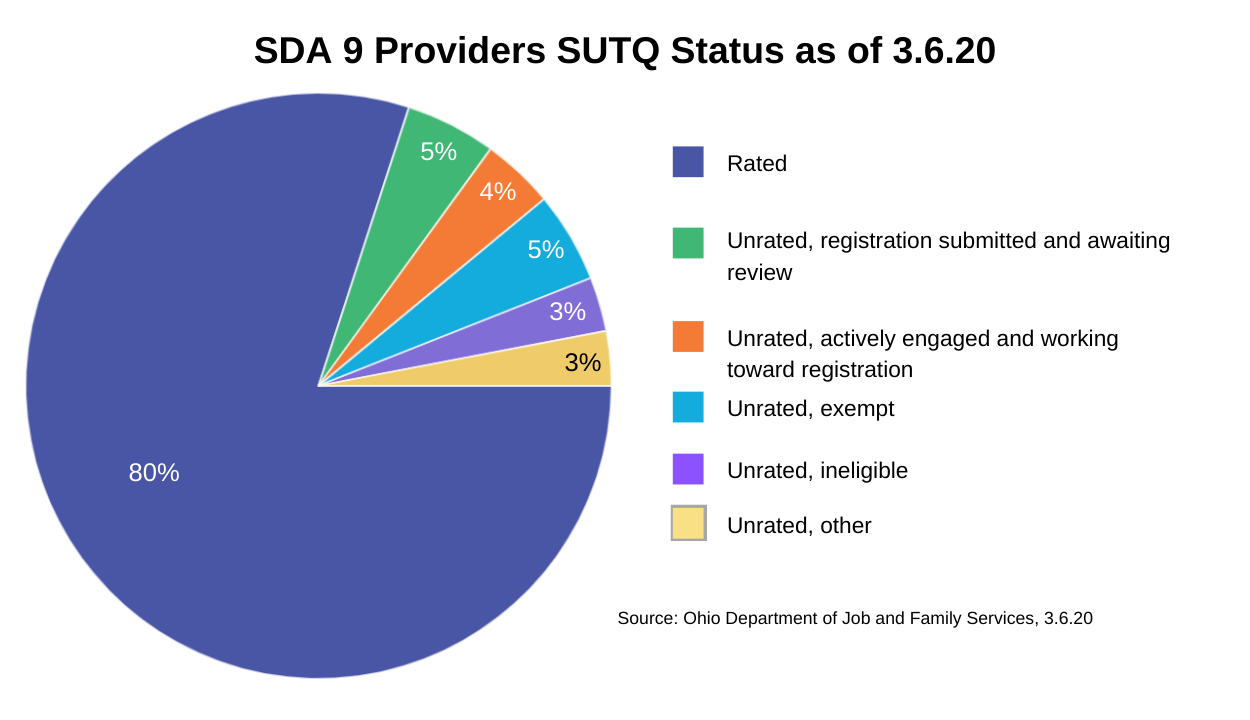 Planning: How We Can Help You
Hosting events where you can hear from other providers with the same experiences as you
Hosting SUTQ submission fairs to help you earn your stars
Offering free assistance and coaching at your location
Deploying an online rating tool, the One Star Tool, so you can track your progress
This work is funded by the Franklin County Department of Job and Family Services, the Ohio Department of Job and Family Services, The Columbus Foundation, the City of Columbus, and PNC Bank. We also partner with other organizations, including Future Ready Columbus, who strengthen our efforts.
View Past Reports