Congrats Providers on Achieving Your SUTQ Goal!
Step Up to Quality Celebratory Video from Action for Children on Vimeo.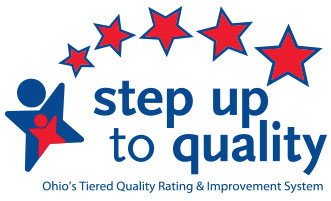 Congratulations to providers for meeting a crucial milestone for Ohio's children! SUTQ is Ohio's rating and improvement system for child care providers. By earning a rating a child care program has demonstrated its commitment to going beyond minimum health and safety guidelines. Providers and their staff have worked countless hours to commit to creating quality learning environments for the families they serve. We'd like to thank the more than 750+ providers in our community who Stepped Up!
This work is funded by the Franklin County Department of Job and Family Services, the Ohio Department of Job and Family Services, The Columbus Foundation, the City of Columbus, and PNC Bank. We also partner with other organizations, including Future Ready Columbus, who strengthen our efforts.
View Past Reports