If you are looking for child care resource and referral services in the seven-county Central Ohio region, please call 614-224-0222 or (toll-free) 1-855-302-4453.
For PTDD/Ohio Relay Service, please call 1-800-750-0750.
Servicios de interpretación están disponibles llamando al 614-224-0222. En inglés, se requiere el nombre, número de teléfono y el idioma de la persona que está solicitando asistencia. Nosotros haremos los arreglos y uno de nuestros especialistas en recursos le regresará la llamada.
Action for Children serves Franklin and surrounding counties
Action for Children
78 Jefferson Avenue
Columbus, Ohio 43215
Phone: 614-224-0222
Fax: 614-224-5437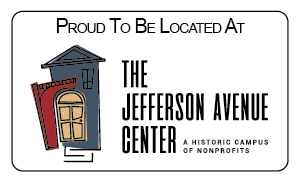 Map and directions
Parking
There are several parking options available when visiting Action for Children. The information below will help determine which option is best for you as you plan your visit:
City of Columbus monitored parking meters are available for use at visitors' expense on Jefferson Ave. directly in front of our building. For additional details on meters, click here.
Guests are also welcome to park for FREE in the parking lot on the SW corner of Long St. & Jefferson Ave. Permits are required for this lot and can be printed here, or you can stop in the lobby on the day of your visit to request a pass.
Limited free parking is available Monday-Friday after 5:30pm and on Saturdays, behind the Action for Children building. Be sure to follow all posted signs and direction from our parking attendant.
Disability Parking is located behind the Action for Children building near the back door.