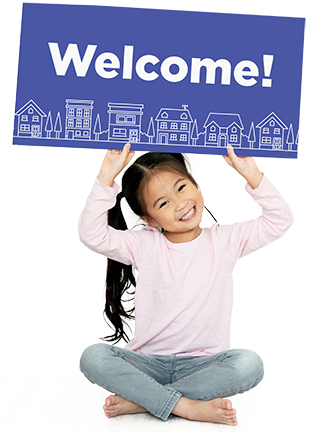 Action for Children believes that a village is only as strong as the people in it. That's why we created The Village Staffed Family Child Care Network (SFCCN) to bring together leaders in Family Child Care across central Ohio.
The Village is for Family Child Care owners and administrators who are ready to receive dedicated support and build continuous relationships. The Village offers home-based child care programs in central Ohio a menu of quality improvement services and supports, including technical assistance and professional development delivered by a paid staff member.
CONNECTION. SUPPORT. ENGAGEMENT.
As a Family Child Care Professional, you deserve opportunities for all three.
The Village offers all of this and more.
Family Child Care professionals are often isolated from others, due to the permanent in-home location of their business combined with the reduced group size/ratio of 1:6, often not requiring more than one (1) child care staff member per program.
The Village offers CONNECTION to other professionals, improving the overall health and wellbeing of Family Child Care leaders.
Family Child Care Professionals are often challenged with access to resources, support services, equitable compensation and connections to other providers. The Village provides SUPPORT through specialized professional development and training, equitable access to staff and funding, and strength-based professional relationships.
The Village offers opportunities for ENGAGEMENT and networking with other business professionals through our connection to The Business & Operational Support Services (BOSS) program, as well as other outreach events provided through Action for Children's Child Care Education Initiatives department.
Interested in learning more about the services The Village can offer you and your program?
Fill out our Interest Form to be connected to one of The Village Coaches and receive more information! To submit a request for coaching through The Village, click here.

Fill out an interest form or email us at thevillage@actionforchildren.org to learn more!
_____
The Village services are provided by Action for Children. This program is financially assisted by the Franklin County Board of Commissioners, the Ohio Department of Jobs and Family Services, and Action for Children's generous donors.
Donate to Action for Children to support and expand access to The Village!