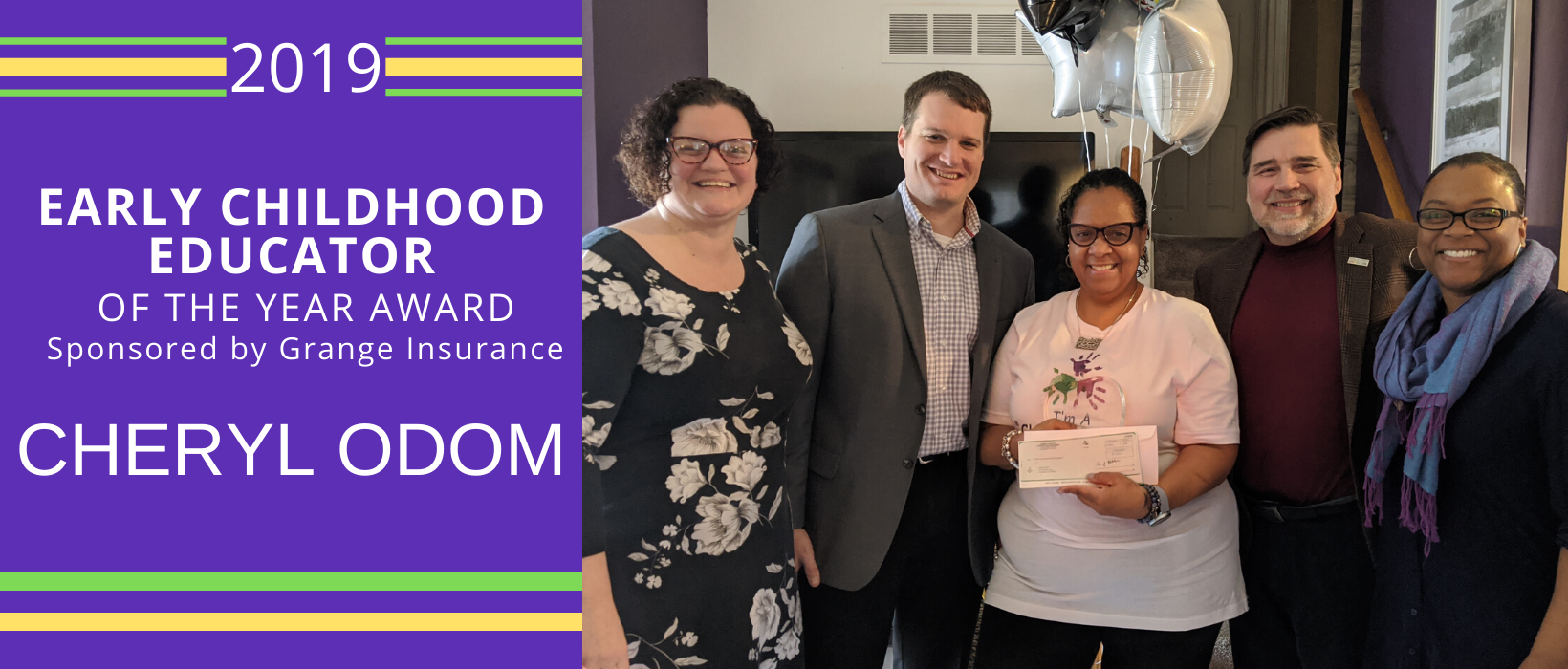 Congratulations to Action for Children's 2019 Early Childhood Educator of the Year Award winner Ms. Cheryl Odom!

Cheryl is a Family Child Care provider who has been serving families in Franklin County for many years. She has gone above and beyond to provide excellent care. Cheryl has had a 5-Star Step Up To Quality Rating since 2014, making her one of the first and longest standing rated providers in our community.
Cheryl is also the only provider in Central Ohio with a National Association of Family Child Care (NAFCC) accreditation, further signifying her dedication to caring and learning. In addition to these accolades, her program participates in Early Head Start and is one of only 6 family child care providers in the region who does, meaning local families have more options for care.
Our Technical Assistance Coach, Melinda Moreno, who has been working with Cheryl for a few years said, "Ms. Cheryl is a person who is always looking for a new challenge. She opens her home to children and their parents as a resource and constant encouragement for them. In addition to being a successful small business owner, she applies herself to further her own professional development."
We are so thankful to have providers like Ms. Cheryl in our community and that we had the opportunity to honor her hard work! Thank you, Ms. Cheryl!
The Early Childhood Educator of the Year Award is proudly sponsored by