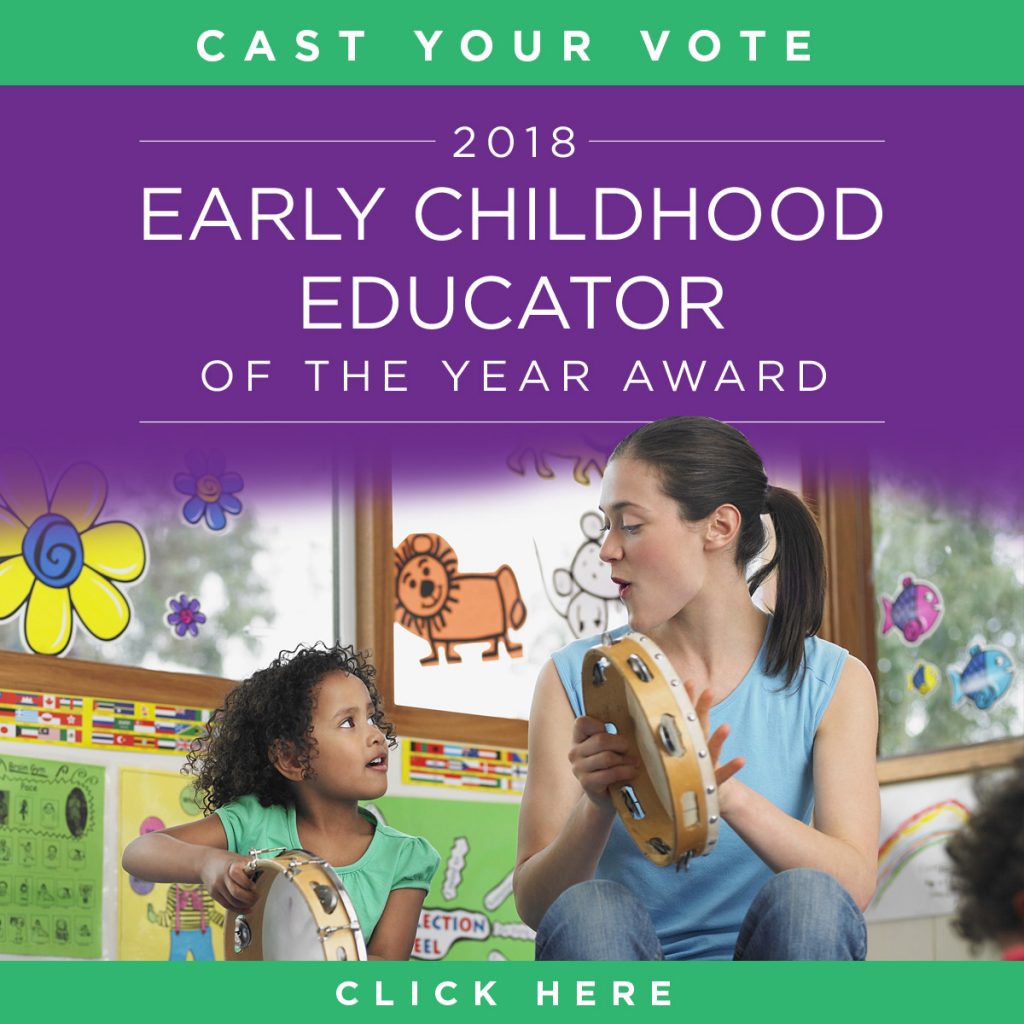 Cast your vote for an Early Childhood Educator that brightens the life of a child each day!
There are only 2,000 days between a child's birth and their first day of Kindergarten so every day, every moment matters. We know that for children to succeed, they must be nurtured by strong families and qualified and compassionate Early Childhood Educators. Wiping tears away, blasting off in your imaginary space ship, getting messy all while creating a safe place for children to learn, grow and feel valued is no easy task, but is exactly what providers are doing each and every day. Today is your chance to thank the Early Childhood Educators in our community who invest in our children and their futures daily!
Action for Children is now accepting nominations for its 2018 Early Childhood Educator of the Year Award, open to both classroom teachers and family child care home providers. Nominations must be completed by parents, guardians, or the Educator's supervisor and highlight an Educator serving children age's birth to age 5. Educators must agree to be nominated and be informed before the nomination is submitted.
All nominees will be considered by Action for Children's selection committee. The award winner will be notified by June 22nd. Winners will receive an award, supplies to use in their program and a $150 stipend.
Nominations are due by June 8th and should be submitted online by
clicking here or by downloading the form here and emailing to: jbrown@actionforchildren.org